Puberty is the name given to some important physical change that occur somewhere between the aged of 8 and 18. Although you have been changing and growing over since you were born, the changes that happen around this time is more dramatic and mark the time when you stop been a child and start to become an adult.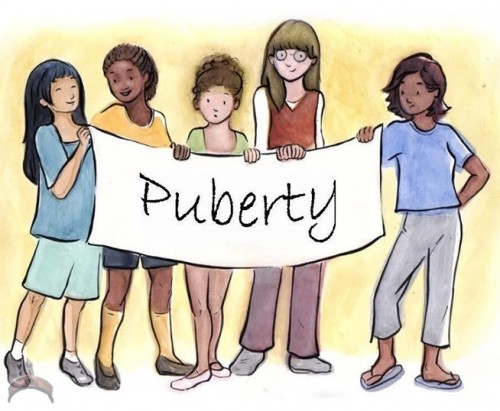 The most significant change is that your body become capable of reproduction that is, capable of producing babies.
It is important to stay healthy during this time, because your body has a lot of extra work to do and need a good supply of nutrient and energy. Also you will be conscious of how you look. Paying attention to diet, exercise, rest and personal care will make you feel ready for anything. Once you start to become sexually mature you will probably find that you spend more and more time thinking about sex and sexual

relationships.  In particular, you may develop a crush on someone, and you may fall in love for first time. This can be scary, especially when you are not really sure what going on and how you are supposed to behave.  As well as the physical changes, you will start to feel different emotionally.
This because you body is undergoing a major upheaval. You priorities, friendship and interest are changing. You might suddenly feel shy in

the company of other people, embarrassed about things that are happening you or worried that you are not normal. Sometimes, it seems

as if you don't even know yourself any more. This can be unsettling; making you feels miserable, confused and even angry. All this, are perfectly normal although it may not seem so at the movement, the difficulties will pass quickly and you will be ready to get on with being a young adult.
Puberty can also be an anxious and uncertain time, but it can also exciting. After all, you are becoming what you have wanted to be since

you were about    three grown up! The purpose of this article is to help reassure you that what is happening to you is normal, to give information on what is likely to happen next time and to help you understand your feelings about becoming an adult.
By Bilal Modu Yerima

University of Maiduguri

Department of Mass Communication