Some armed thugs have reportedly hijacked ballot boxes on Ayilara Street in the Mushin area of Lagos. INEC officials told presmen that the thugs, after snatching the ballot box, emptied them in the gutter.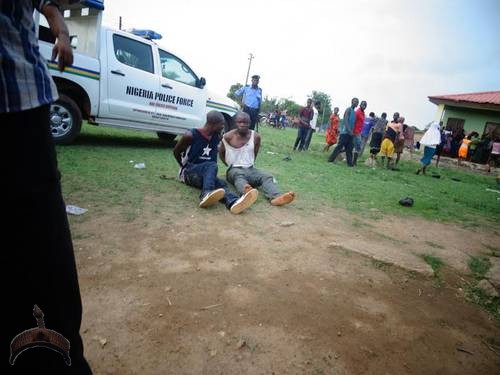 We  learnt that the House of Reps and Senatorial ballot materials were affected, hence residents could not vote.
An official said, ,"They came in a car. They also carried bottles and cutlasses. As soon as they hijacked the boxes, they poured them(papers) into the gutters and ran away in their car.
"We tried to salvage those papers, but we could not conduct the elections. because we did not know if they took some of the papers away.




"But we were able to conduct the presidential election since it was only the house of reps and senatorial ballot boxes that were hijacked."
The Commissioner of Police, Lagos State, Kayode Aderanti while commending the officials for their courage, promised to beef up security in the area.