There was confusion on Sunday during a thanksgiving service in the Kastina-Ala Local Government Area of Benue State when angry supporters of the Peoples Democratic Party stripped a chieftain of the party naked.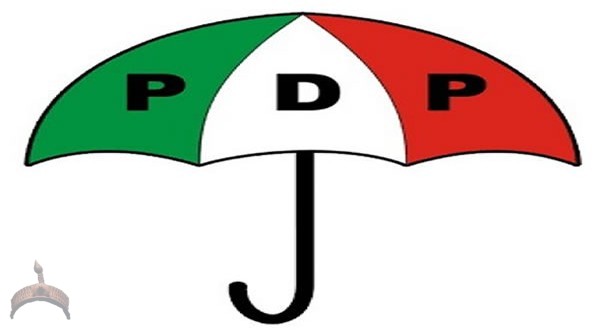 His offence: he distributed handbills of Samuel Ortom, the governorship candidate of the All Progressives Congress.
The occasion was the birthday celebration and thanksgiving service organised by the Special Adviser to Governor Gabriel Suswan on Local Government and Chieftaincy Affairs, Solomon Womb, to mark his 50th birthday.  The PDP chieftain, who was beaten to stupor before being stripped, was identified as Akor Ikyegh, a youth leader in the Ushongo Local Government Area of the state.
Ikyegh is a personal aide to Prof. Daniel Iornem, a member of the Suswam Campaign Organisation, who defected to PDP after years of having been in opposition politics.
Trouble started at the venue of the birthday celebration when a teenager was caught in the arena by PDP supporters, distributing handbills with Ortom's message titled, "Rotation of governorship position among Benue churches: The time for the Pentecostal."
Angered by the situation, the party supporters beat the distributor of the handbill mercilessly before he revealed that it was Akor, the PDP chieftain who was dressed in a PDP attire that sent him.
Confusion erupted in the place when the visibly infuriated party supporters held him, beat him to stupor before finally stripping him naked.
One of the party supporters pulled a gun and was about to shoot when the police and men of the vigilante group quickly intervened and whisked the man away in a patrol vehicle.