The senate has responded to the corruption assertions leveled against it by the ex-Pres. Olusegun Obasanjo while at a book launch yesterday in Abuja.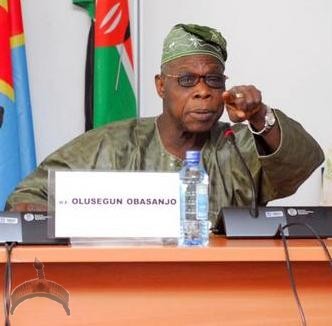 In an announcement released and signed by its representative, Senator Enyinnaya Abaribe today, the senate scowled at the affirmations that they utilized their oversight function to blackmail, expressing that the oversight capacities of the senate was the activity of the ex-president. The announcement peruses partially;
"Ex- President Obasanjo for the avoidance of doubt, was the initiator of the constituency project in the year 2000 as a means of ensuring that projects were fairly spread across the country using the Senatorial zones as the spring board.
To ensure execution of the projects, Obasanjo again factored the constituency projects into the annual budgets to be implemented by the executive depending on availability of funds. That is to say that no lawmaker ever comes close to the funds or even determine the contractor for the said projects or when the said contract would be awarded. So, it looks curious and surprising that former




President Obasanjo would turn around after over 10 years of initiating such a project to allege that the National Assembly is performing the function of both the executive and the parliament. Is it not preposterous for anybody to believe that members of the National Assembly would against the provisions of the Constitution with regards to application of separation of powers, award contracts 'to their agents to execute' and expect the Presidency under a President Obasanjo or any other President for that matter to pay for what they are not part of? Such allegation stands logic on its head, as it amounts to an indictment of the Presidency for wilfully contravening the budget laws by ceding its power to execute to the National Assembly, if it was the case."
Senate reacts to corruption allegations by Ex-Pres. OBJ.