The President-elect Gen. Muhammadu Buhari unveiled that the promises that the All Progressives Congress, APC, made amid the across the nation presidential campaign which were contained in the Party's pronouncement were not words from the Quran or Bible, including that the vows are liable to change.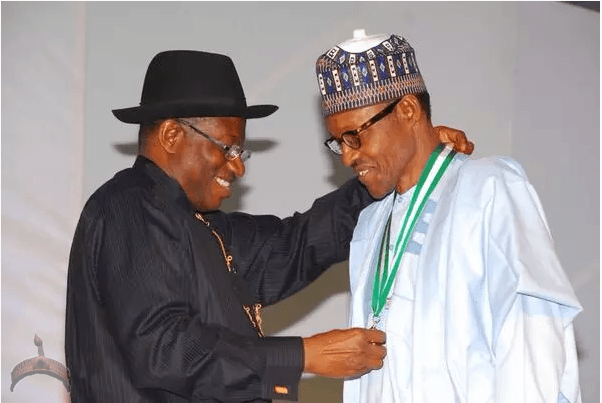 Buhari who stated this during an interactive session with journalists on Television Continental, TVC reiterated that the party's manifestos were subject to modification.
What do you expect the incoming government of Gen. Muhammadu Buhari to handle first?
A) Security
B) Power
C) Corruption
D) Unemployment
E) Undecided
View Results
The Buhari-led APC had promised fundamental political reforms and improvement in governance, more transparency and accountability.

The party also promised to urgently secure the territorial integrity of the nation. It said it will never leave the defense of the nation in the hands of hunters, children, and civilian JTF. The APC presidential candidate had also said that he would ensure that the Naira was equal to the Dollar in value, if elected president. During the interview Buhari emphasized that on ministerial appointment, the party has a great role to play.

"I would ask Nigerian political observers to study our manifesto; it is not a Bible or Quran which you can't change.




"Our manifesto was made by very experienced Nigerians but it's subject to modification.




"It took several months to arrive at it, so whatever we said in our manifesto, people must accept the fact that we have to modify it.




''On my choice for ministerial appointment; my party has a role to play, but most importantly we need seasoned technocrat, people of professional and personal integrity.''
In reaction, an advocacy group, Lawyers for Change, has charged the President-elect to focus on his campaign promises, especially with regards to recovering the Chibok girls abducted over a year ago.
National Coordinator of the group, Mr. Adesina Ogunlana added that Buhari must not take Nigerians for granted, but have to live up to his earlier promise adding that his comments after the general elections contradicted his promise before the elections.
On President Jonathan calling to concede defeat even before the announcement of result by Independent National Electoral Commission, INEC, Buhari stated"What the President did by calling me even before the announcement by INEC, shows a remarkable statesmanship and that has stabilized the politics of this country."