The Catholic Bishops Conference of Nigeria has censured recommendations by a few takeholder in the nation, who have bolstered that the pregnancy of some Boko Haram female casualties, conceived through assault, ought to be aborted.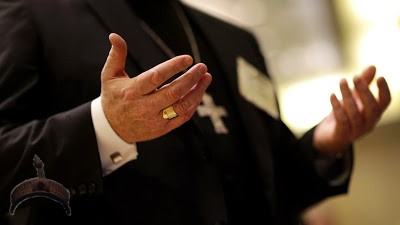 The association which denounced the demonstration however says, it will be partly reponsible for the childhood of the kids through support mechanism and crisis pregnancy administration centers. As indicated by them, the children are pure and ought not be slaughtered for the offenses of their terrorist rapers.
Executive of the Health Committee of CBCN and Auxiliary Bishop of Abuja (Catholic Archdiocese), Most Rev. Anselm Umoren, expressed these amid a public interview yesterday in Abuja.
"Specifically, it is not tenable, the suggestion that killing the babies conceived through rape by the terrorists, is the most humane action to take in this instance. Since the babies are ignorant and innocent of the crimes – aggression, sexual assault, dehumanisation – against their mothers, it is unethical to punish them for the sins and offences of their erring fathers," he said.