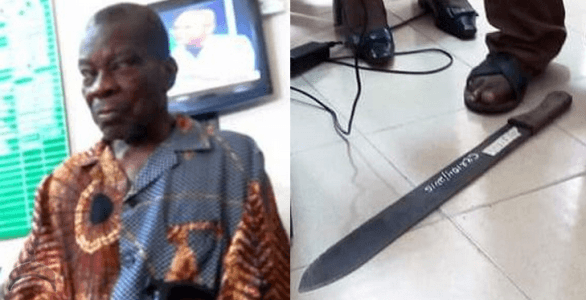 A 70 year old man has been captured in Nsit Ibom Local Government Area of Akwa Ibom state after he murdered his 60yr old wife with a machete. The man, Ita Daniel Okpo (pictured abvove)from Mbiokporo town, assaulted his wife, Alice Ita Daniel, with the machete while she was dozing. The blade is currently with the Police at the Force Headquarters, Ikot Akpan Abia.
Portraying the story to newsmen yesterday Tuesday, 16th June, the Assistant Commissioner of Police, State Criminal Investigation Department, Mike Okoli, said the deceased was dozing when the septuagenarian spouse assaulted and hacked her to death.
The photographs are terrible.