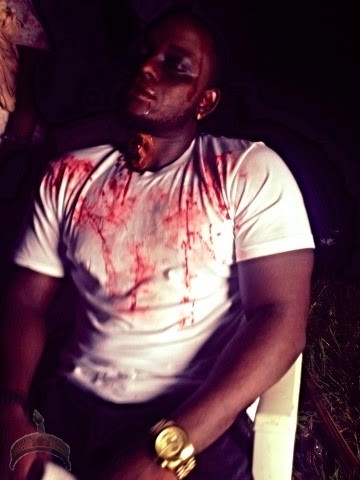 OmoAkin's people claim he was injured by some animals at a resort in Lagos. Is that even possible?
We're in shock even as we announce pop star OmoAkin hospitalized after he survived multiple animal attack at Omu Resort, Lagos,  Lekki Express way." his management said
Wait, oh does the picture above looks like someone being attacked by Animal is just another publicity stunt ?
Photo: Music artist OmoAkin injured by animals at Lagos resort?